For Sale Properties (2 Properties)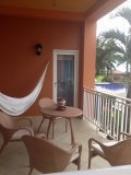 USD $262,000 Sale
3 Beds | 2 Baths | 148.64m² | 1599.96ft²
A 148.64m2 (1600.00 ft2) fully furnished, 3 bedroom Ocean View & Front Condo in La Barqueta Resort, near David; Chiriqui, Panama is For Sale.


USD $268,000 Sale
3 Beds | 2 Baths | 146.40m² | 1575.85ft²
Ocean front condo, fully furnished is for sale. Las Brisas del Mar is located in La Barqueta Resort between David and Alanje in the province of Chiriqui.